Some people worry about our strong adherence to the directions from our prophet. One of our biggest mottoes is "Follow the Prophet." We Mormons are known for our strict abstinence from coffee, alcohol, smoking, and premarital sex, and all these rules came through these prophets. I'm glad people worry about us because they worry with good reason. There are many examples of leaders in the world abusing their power and garnering support with slogans, while repressing genuine education.
So, are we being blindly obedient? We could just as easily bring up blind disobedience. The term "blind" here indicates that a decision is made with little or no knowledge on the subject, especially in the context of doing something just because we were told to do it. We Mormons don't believe in this. We are taught to heed the words of the prophets, but to do this with our eyes wide open. Not all obedience is blind.
We know the reasons that a prophet's words have greater weight than some Joe off the street. They communicate with God and become His voice on the earth. This whole idea is the crux of the Old Testament and the reason we read it. We listen to and follow the prophet because he knows about the plagues of locusts; because we want to be on the safe side of the Red Sea; because they know what we can do to be truly, honestly happy.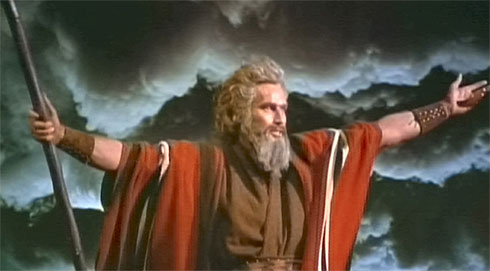 Nearly every member of the Church can tell you a story of how obeying the prophet's direction to pay tithing, or attend the temple, or to fast and pray for a specific purpose has resulted in real, tangible blessings. These Mormons have had personal experiences to urge them into further obedience — it is not blind.
Should a false or misleading message ever be preached from the prophet's pulpit there are safeguards against it. Every member is encouraged to seek personal answers from God himself to confirm or deny in their own hearts the truth of a prophet's words. These Mormons are obedient, but they know why.