Q. Do [Latter-day Saints] give part of their earnings to the Church?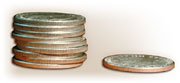 Yes. One of the main principles of Christ-like living is sacrifice. We give of ourselves to help lift others and for the ultimate betterment of self. Former President and Prophet Ezra Taft Benson taught,
"Sacrifice is truly the crowning test of the gospel. Men are tried and tested in this mortal probation to see if they will put first in their lives the kingdom of God. (See Matt. 6:33.) To gain eternal life, they must be willing, if called upon, to sacrifice all things for the gospel. 'If thou wilt be perfect,' Jesus said to the rich young man, 'go and sell that thou hast, and give to the poor, and thou shalt have treasure in heaven: and come and follow me'" (Matt. 19:21).
Sacrifice comes in many forms: serving as a missionary, providing a meal for a widow, helping a neighbor roof his house, giving voluntary service to the Church, working at a local food pantry, etc. But you asked about money, so that is where I will focus my thoughts.
What Tithing Is
We give ten percent of our income to the Lord, knowing that He truly gave us all of it to start with. ('Tithe' comes from an old word meaning 'tenth'). We are given a very specific –and shockingly reliable– promise from Malachi:
"Bring ye all the tithes into the storehouse, that there may be meat in mine house, and prove me now herewith, saith the Lord of hosts, if I will not open you the windows of heaven, and pour you out a blessing, that there shall not be room enough to receive it.

"And I will rebuke the devourer for your sakes, and he shall not destroy the fruits of your ground; neither shall your vine cast her fruit before the time in the field, saith the Lord of hosts" (see Mal. 3:8–12).
If you live the law of tithing, you will understand what it means to have blessings pouring out of heaven such that you cannot receive them all. But this is something (like all principles of the gospel) that must be lived to be understood. You can know if it's right to pay tithing by paying tithing (see John 7:17).
Where Tithing Goes
It's important to note that tithing money is sacred. It is 'consecrated,' meaning it is set apart to the Lord and must be used judiciously. The money goes toward maintaining Church operation, such as

Constructing temples, chapels, and other buildings.
Funding day-to-day Church function.
Funding the missionary program.
Preparing materials used in Church classes and organizations.
Performing temple work, family history, and many other important Church functions.

Education (Church-owned universities, seminaries, and Institutes of Religion).
You may have noted (I hope with dismay) that the list above does not include giving to the poor and the sick and widows of the world. While tithing does play a role, there are separate funds (fast offerings and humanitarian aid) that primarily fill these needs. We will talk about these other programs in upcoming articles.
Tithing does not pay Church leaders. Nobody acquires wealth at the hands of a Mormon congregation. Bishops, stake presidents, and all other leaders in the Church serve willingly without wages, aside from rich, spiritual blessings. They follow the example of King Benjamin in the Book of Mormon who taught that, "When ye are in the service of your fellow beings, ye are only in the service of your God" (see Mosiah 2:17). They support themselves by working in their chosen professions during the week. My dad is a bishop, but on weekdays he also works as a high school counselor. The bishop of my congregation in Logan, UT is an orthopedic surgeon. They both pay tithing too.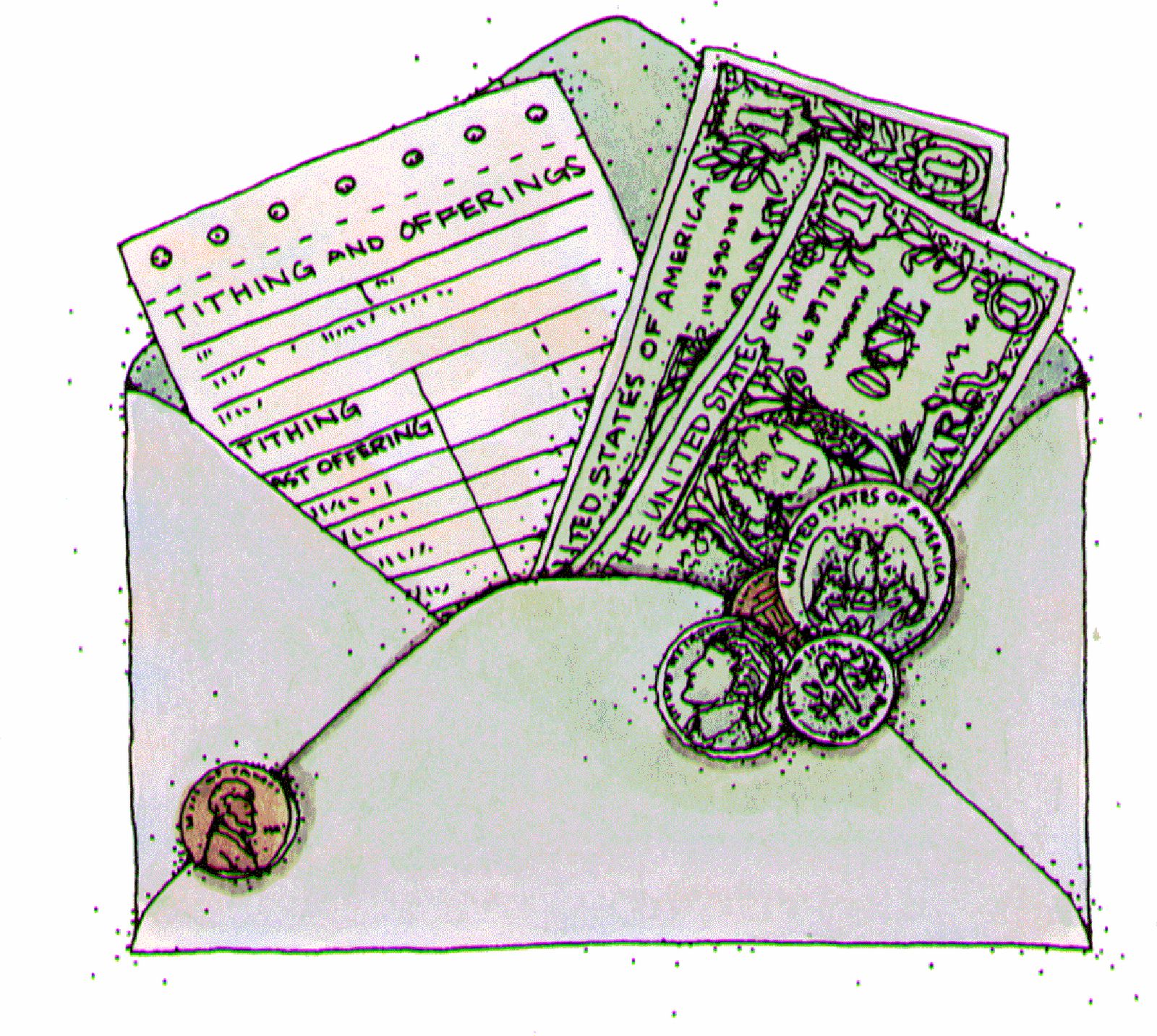 Privacy
Tithing is a private matter. We do not pass around a collection plate and we do not publish last week's earnings in the bulletin. (This really shocked me when I visited a particular non-LDS church service one Sunday). We write out our tithing checks and seal them inside a gray envelope. Then we discreetly hand it or mail it to our bishop. There need not be any pomp for hefty donations nor shame for measly ones. The Lord requires the same from everyone: ten percent. Giving any more or any less is not tithing.
If you have never paid tithing, I encourage you to do it. You can obey this law even if you haven't been baptized. There is lasting satisfaction in knowing you are supporting the Lord's work and keeping His law. It is a true token of your faithfulness to Jesus Christ and the blessings that result will help you feel His love for you.