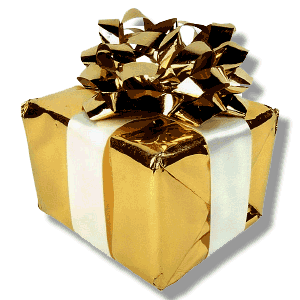 Think of the best gift you have ever received. Christmas, birthday, whatever.  It was probably thoughtful, generous, useful, exactly what you needed even if you didn't realize that you needed it.  And that gift came from a person with limited resources, imperfect abilities to love completely and know your deepest needs.
Now think of the best gift you could ever receive–one from a loving heavenly parent with unlimited resources, perfect love, and such an intimate knowledge of who you are and what you need that it often surprises you.  What gift would God give to you on a special day?
I'll tell you and I want you to know up front that it is honestly the most important gift I have and will ever receive in this life.
The Gift of the Holy Ghost.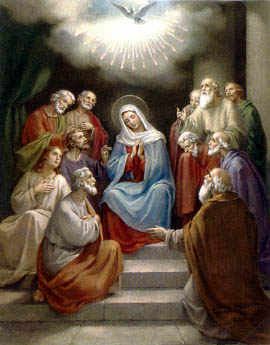 The gift of the Holy Ghost comes to you as part of your baptism.  (For more information on baptism, look here.)  It is God's gift to you for your willingness to make a covenant to follow Him and it is the very thing that will help you receive the greatest gift He has to give: Eternal Life. The Gift of the Holy Ghost is a promise that the Holy Spirit will be  your constant companion, as you live worthily.  Let me belabor this a little bit: a member of the Godhead (and there are only three) is your constant companion, giving inspiration, guidance, protection, comfort, knowledge, reproofs (when needed), and spiritual gifts throughout the rest of your life.
Some of the ways that I have personally benefited from this gift are:
Protection – Even though this one happens less frequently than the others listed below, it is still important.  If a place is not safe or a person should be avoided, He will communicate that to you.  For me, it is a generally uneasy feeling, sort of nauseous.  At other times, people hear a voice, as in "stop and turn around" or "don't talk to that person".  The way the Holy Ghost communicates with each person is tailored to them.  Remember, God knows how to reach each of us perfectly.
Avoiding Spiritual Dangers – Along the same lines as physical dangers, there are very real spiritual dangers surrounding us that the Holy Ghost points out to us before we get hurt.  You could call it a Sin-Warning-Alert System.   The Spirit lets you know when you are going to do something that will drive Him away, and when you feel His absence, you know that you have done something to drive him away, and need to repent.  And the guilt doesn't go away–you can't just push through it and get through on the other side unscathed.  The only way is to turn around, change the behavior or thoughts, and ask for forgiveness.  Then the Spirit will return and so will the peace.   The Holy Ghost is the instrument that helps us gauge if we are in good standing with the rest of the Godhead, or if we need to repent.
Comfort – This happens often.  At times of tragedy, the feeling is strong and warm, like walking around being hugged all of the time.  (This is why LDS funerals are usually somewhat uplifting and peaceful.)  On my mission, I had a few opportunities, when I felt all alone in the world, to pray and find companionship and comfort.  Even with daily weaknesses and shortcomings, the Holy Ghost provides comfort and reassurance to help you get back on your feet.
Guidance – I cannot understate how important this is to me.  What should I major in?  What should I do for a career?  Where should I live?  Who should I marry?  When should I have children?  God gives us our freedom to make choices, but it is so nice to be able to consult with Him and receive answers and direction through the Holy Ghost.  As a member of the Godhead, they all work together and are one in purpose and direction, so though you pray to God (in the name of Christ), the Holy Ghost is the one bringing you the answers to your prayers.
Knowledge – As a student, this was key.  I had to show that my schooling was important to me through studying, attending class, and taking it seriously, but the Holy Ghost sure made it easier for me to retain things, write my essays and take my tests.  I know that it was the Holy Ghost because the times that I wasn't doing everything that I should have (living all the commandments) and He couldn't be with me, I was barely able to keep my head above water.  This isn't just worldly knowledge though–spiritual knowledge is related to us almost exclusively through the Gift of the Holy Ghost.  If you have just been baptized and you feel like you don't know anything about what you have just covenanted to do, don't worry.  Just keep studying and asking and the Holy Ghost will teach you.  And it doesn't take long to understand the gospel as long as you are sincere and dedicated.
Reproofs – For awhile in my young adult life, I felt like this was the only way that the Holy Ghost was speaking to me, but I am sure glad that He did.  The Holy Ghost is like a warning alarm, letting us know when we are veering off of the path back to Heavenly Father.  He either tells us to straighten up or else He has to leave us until we repent and are worthy again.  Both ways are effective at getting us to seek God again.  If, as a recipient of the Gift of the Holy Ghost, you find yourself feeling unhappy, listless, frustrated and dissatisfied when you used to be happy and satisfied, it may be that He had to leave you.  So repent, get back on the path and you can enjoy His presence again.  Remember how nice that felt?
Spiritual Gifts – Spiritual gifts follow the true church of Christ.  There are the public gifts like the gift of tongues or of interpretation of tongues, prophecy or healing (which all exist in this Church.  They are just special and sacred so we don't broadcast them for everyone to see).  But there are also personal, private gifts of the spirit: Faith, visions, discernment, beholding of angels, teaching and learning wisdom, etc. 

These gifts

aren't intended to convince anyone that God is there, they are rewards for believing that He is, and for blessing the lives of others (1 Corinthians 12).  And they are wonderful.
So can you see why I say that the Holy Ghost is the greatest gift I have ever or will ever receive?  Even my marriage and beautiful children aren't going to benefit me if I can't make it to heaven to live with them forever.  The Holy Ghost is going to help me get there.  God wants everyone to have this gift because He loves us all and wants us to return to live with Him again.  You don't have to believe me, you can ask Him directly and the sweet answer that will come to your heart is the Holy Ghost.
Related Articles and Links:
mormon.org – Holy Ghost
Our Life on Earth
What Do Mormons Believe about the Atonement of Jesus Christ
What Do Mormons Believe? – Repentance
Why Do Bad Things Happen to Good People?