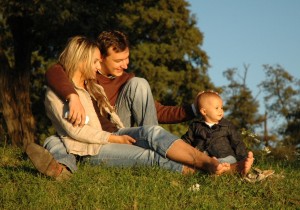 "Spiritual strength is essential to a person's temporal and eternal well-being. Church members grow in spiritual strength as they develop their testimonies, exercise faith in Heavenly Father and Jesus Christ, obey God's commandments, pray daily, study the scriptures and the teachings of latter-day prophets, attend Church meetings, and serve in Church callings and assignments." 1
"Nirina J-Randriamiharisoa of Madagascar currently lives in France while she pursues her education. When she first arrived, she struggled with loneliness and homesickness. 'I sought for solace through prayer, scripture reading, and the gentle whisperings of the Holy Spirit,' says Nirina. 'These things brought me closer to Heavenly Father and the Savior, and I felt peace.'
"In time Nirina made friends and participated in activities within and outside the Church and found happiness. But then some tragic news from home shook her world. 'One morning I received a message telling me that my brother had died. I had no idea I could feel such sadness. In the days and weeks that followed, I struggled through moments of loneliness, anger, and despair. Doing even the most basic things became serious challenges.'
"A few months later, a close friend also passed away. The added sorrow increased Nirina's already-heavy burden. For just a moment Nirina considered not attending church, but then she remembered that the same things that had buoyed her in her earlier difficulties could bolster her now.
"'As I had when I first moved to France, I sought comfort in prayer, scripture reading, and the Holy Ghost. Through this I discovered more strongly that the Spirit and the doctrine of eternal families can bring us comfort and that the Atonement of Jesus Christ has a real effect in our lives,' she says. 'Whatever trials we face, there are no 'dead ends' with the Lord. His plan is a plan of happiness." 2
"A strong testimony gives peace, comfort, and assurance. It generates the conviction that as the teachings of the Savior are consistently obeyed, life will be beautiful, the future will be secure, and there will be capacity to overcome the challenges that cross our path. A testimony grows from understanding truth distilled from prayer and the pondering of scriptural doctrine. It is nurtured by living those truths with faith anchored in the secure confidence that the promised results will be obtained." 3
For more information on self-reliance and provident living, see Providing in the Lord's Way: Summary of A Leader's Guide to Welfare, available in many languages at providentliving.org .