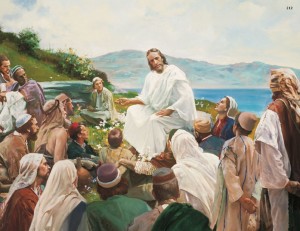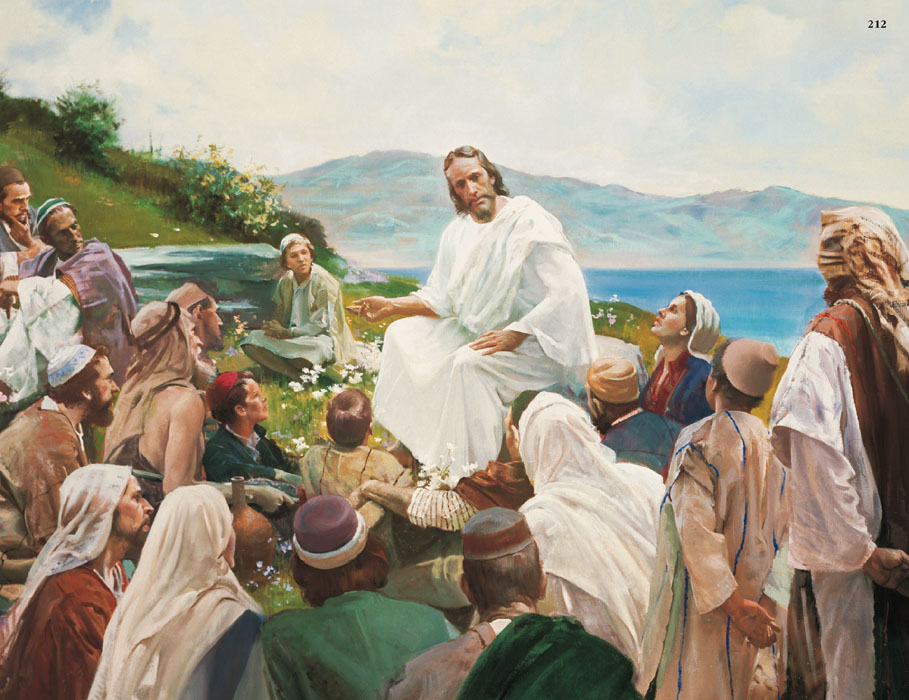 Of all the many topics and teachings in the church, I have been most impressed with the simplicity and the all-encompassing power of the most fundamental points of the gospel. A month or two back, a post in this blog quoted the Articles of Faith as a summary of our beliefs and I would like to focus on the fourth: "We believe that the first principles and ordinances of the gospel are: first, Faith in the Lord Jesus Christ; second, Repentance; third, Baptism by immersion for the remission of sins; fourth, Laying on of hands for the gift of the Holy Ghost." These topics can be handled individually for specific treatment but I would like here just to cover them as they relate to each other and how they relate to personal life.
Faith is the beginning. It is by faith that we act. It is a belief in that which is not seen. A most basic but firm belief impels us to seek after the object of our faith. Faith centered in Christ compels us to believe in His existence, words, example, sacrifice and love. As in any true belief, faith causes one to act. I believe that what Christ taught can be applied for my benefit therefore I employ my ability to follow those teachings because I believe in Him. I can be improved by doing those things which he taught. If it is a true principle, then I will be blessed. Naturally, as I perceive the blessings, my faith will increase because I saw the effect of my decision to follow. Action increases faith and faith results in action, but decisions keep the cycle going.
Of course, there are always times when one fails to obey and distances himself from God. That distance does not have to be permanent. There is a manner for everyone to be reconciled with God through repentance. Denoting a change in thought and action, repentance is essentially the ability to change our lives from misery to happiness by relinquishing one's grasp on harmful activities that damage the body and the spirit. It can be a harsh process, to be sure, to discard habits or control actions but it is at its very core a wonderful blessing allowing us to grow closer to God and thus become happier.
This heartfelt change of body and soul allows healing, forgiveness and growth. It is completed in baptism. As an external ordinance, baptism is a symbolic sign of our dedication to follow Christ. Complete immersion suggests to the mind the death and burial of our former sins followed by a rebirth and resurrection as a disciple of Christ, just as Christ also died and rose again on the third day. Here in baptism, a sacred covenant or promise is made with the Lord where receiving the Holy Ghost is conditional upon compliance to the promise.
By taking upon us the name of Christ, keeping His commandments, and always remembering Him, we fulfill our part and receive the gift of the Holy Ghost. The Holy Ghost serves as our constant companion, guide, comforter, and purifier of the repentant soul. Wherein baptism washes us clean with water, the Holy Ghost purifies us as with fire and Christ mends our broken heart and soul.
This is a continual process of exercising our faith by repenting then qualifying for the covenant of baptism and the healing power of the Holy Ghost. This is the gospel of Jesus Christ in its specific sense, that all may come to Him and receive help. It is the manner of happiness that God intended for us and it is only possible through the power of the atonement and the sacrifice of Jesus Christ.
"And, if you keep my commandments and endure to the end you shall have eternal life, which gift is the greatest of all the gifts of God."
Doctrine and Covenants 14:7
Related Articles and Links:
What Do Mormons Believe? – Faith
What Do Mormons Believe? – Repentance
What Do Mormons Believe? – Baptism
What Do Mormons Believe? – Prayer
How Do You Pray?
Our Life on Earth
How Can A Belief in Jesus Christ Help Me?
The Sons and Daughters of God
What Does Baptism Entail?
Repentence Before Baptism
Does God still speak to us today?