We have something that you may want. One of the main emphases in the LDS (Latter-day Saint) Church is on the family. The family is the central unit of society, of our church, and of our lives. Therefore, we are encouraged and assisted in creating strong, stable, happy families. The kind of families that want to stay together not only for this life, but for eternity.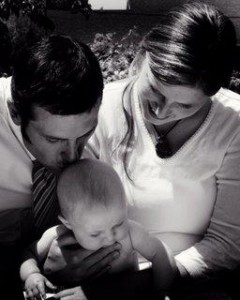 And the church also offers that option.
It breaks my heart to see couples who have been together for 50+ years, holding hands, taking care of each other, becoming more and more alike everyday; and know that they were married "till death do you part" by the civil/church ordinance that only has authority over what will happen in this life.
But this is not God's way. He intends for all of us to continue those relationships after we move on from this life to the next. How could heaven be heaven for me without my wonderful husband and my adorable child and a half (I'm sure this one will be adorable too.)? How could any of us be truly happy and fulfilled when we are separated from the ones we love so dearly? I know that being in the presence of God and Jesus Christ will be more fulfilling than anything else we have ever experienced, but I also know that They love us and want us to be happy. They want us to have everything that they have, which includes our families.
Joseph Smith received revelations about this issue that help to clarify it for me. Jesus was talking about this blessing of eternal marriage and He said,
"All covenants, contracts, bonds, obligations, oaths, vows, performances, connections, associations, or expectations that are not made and entered into and sealed by the Holy Spirit of promise, of him who is anointed. . .whom I have appointed on the earth to hold this power. . .are of no efficacy, virtue or force in and after the resurrection from the dead; for all contracts that are not made unto this end have an end when men are dead.
Behold, mine house is a house of order, saith the Lord God, and not a house of confusion.
Will I accept of an offering saith the Lord, that is not made in my name?
Or will I receive at your hands that which I have not appointed?
And will I appoint unto you, saith the Lord, except it be by law, even as I and my Father ordained unto you, before the world was." Doctrine and Covenants 132:7-11.
Or in modern terms, the Lord is saying, "Why do you think that I will just acknowledge any old arrangement you come up with when I rule by laws. There is order in my universe, and I expect order when it comes to your lives too. If you want to be married for eternity, you'd better do it under My authority"
And that authority is precisely what makes the Restoration of the Gospel of Jesus Christ powerful and amazing.
God has used this "sealing power" as it has been termed in this dispensation of the gospel throughout the ages. Elijah was the last one to have it before Jesus Christ–he sealed the heavens from rain, raised a boy from the dead, called down fire from heaven and, of course, ascended into heaven on a chariot of fire. He also held the authority of God to do things on the earth and they would be accepted in Heaven.
It goes without saying that Jesus Christ, as part of his earthly ministry, also held this authority. He IS the authority. He was persecuted for not only healing and raising from the dead, but for forgiving sins and making eternal pronouncements. What he said on earth was valid in heaven.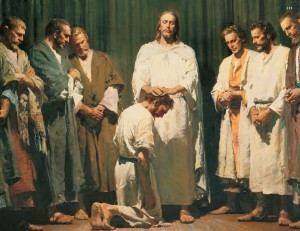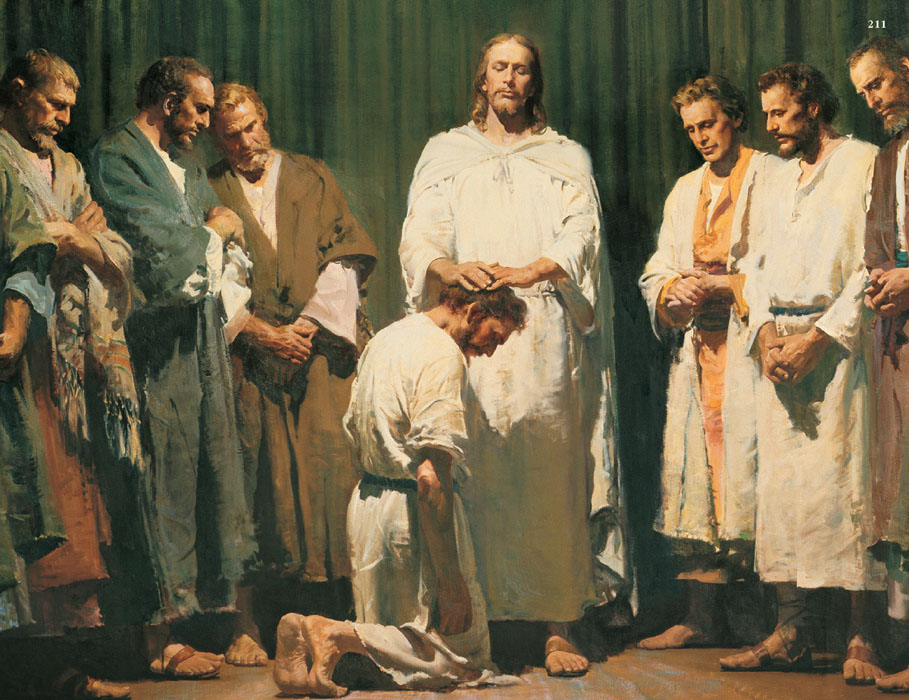 That highest power of the priesthood was restored to Joseph Smith on April 3, 1836. Because God works with laws and order, he sent Elijah (the last holder of this power on earth, besides Jesus Christ) to ordain Joseph Smith to the same order of the priesthood.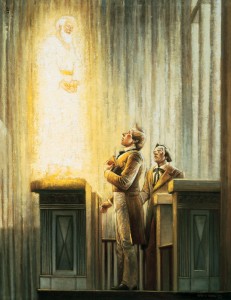 **sidenote: As you learn more about the restoration of the gospel, you will see these 'cameos' by past prophets, who held authority in some form or another, that are sent back to restore what they had to Joseph Smith. It is fascinating and unifying**
Today, there are hundreds of worthy, righteous priesthood holders working in LDS temples that also hold this authority to seal on earth and it will be sealed in heaven. This is what the Lord was referring to in the Doctrine and Covenants section cited above. They can seal you to your family FOREVER. God recognizes their authority to act in His name and through your faithfulness, your family will stay together eternally.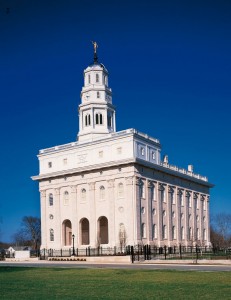 It is simply one of the most amazing aspects to being a member of Christ's church. And it brings me a lot of joy. Talk to your local LDS missionaries if you want to know more about how you can go to a temple and be sealed to your family.