One of the most amazing blessings that came to me when I was a missionary for the LDS Church was feeling an intense amount of love for perfect strangers.  When I had been in one place only 3 weeks, I remember having this epiphony: "God knows everyone!  He knows their problems, He helps them in their lives.  Everyone is interesting.  Everyone has a story and a path."  I think in my 21 year old selfish brain, I had really only considered that I and my family and friends were important to God, because that was all that I knew.  I couldn't fathom that He would know everyone in the entire world.  It was enough that He took care of several dozen people in my little universe.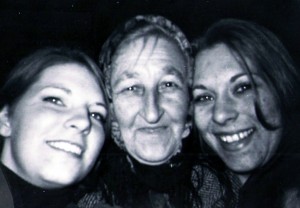 But as I committed to doing His work for a year and a half, meeting with people who were strangers to me, but beloved to Him, it became so clear to me that He really does know everyone.  And He doesn't just know you.  He loves you.  I was humbled to feel that love on many occasions, it was perfect and gentle and caring.  I know that it came from God because these were people that I didn't know–I had nothing in common with them, no ideas of becoming life-long friends–they were literally strangers.  But the love that I felt for them was powerful and it made me want to hold them tightly and take away all their problems.  Like a parent.  Like a loving, all-powerful heavenly parent.
If you are curious to know if God knows you too, invite the LDS missionaries over for a sincere talk.  Be open to them and they will be open to you.   Ask them to pray with you about this question and you will know, from the source, that He does know you.  You will see the love reflected in their eyes that God has for you, and you may feel the same sort of compassion and love for them.  It all comes from the same source.  And then you've got to realize that if God loves these two little 19 year old boys from southern Idaho who haven't seen much of anything in the world yet, He loves you too.
Related Articles and Links:
The Sons and Daughters of God
What Do Mormons Believe? – God the Father
Does God still speak to us today?
mormon.org – God's Plan of Happiness
How Do You Pray?
Is Jesus the only son of God?
The Plan of Salvation
Where Do Babies Come From?
Scriptural Evidence of a Pre-Existence