A question was input into the illustrious question box (that rectangular thing on the right there) as to what the Pearl of Great Price and the Doctrine and Covenants are. Well, A) they're books and B) having perused both of them multiple times I feel qualified to explain the following: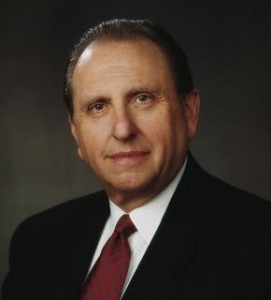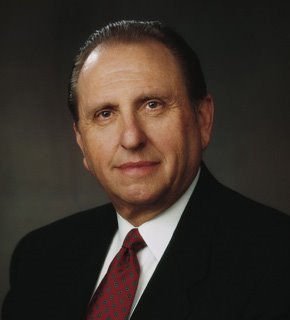 Firstly and foremostly, in order to understand these books it must be understood that we believe that God still speaks to man. There is a prophet on the earth today (Thomas S. Monson by name, as seen in the lovely picture) who receives revelation directly from God for the people of our day and age.
Ok. The Pearl of Great Price is a sort of hodgepodge of articles and publications that concern our faith and doctrine. It contains, among other things, Joseph Smith's account of his First Vision when God and Jesus Christ appeared to him in the spring of 1820. It also contains the Book of Abraham: a translation of some ancient Egyptian papyri that Joseph Smith acquired, which contain writings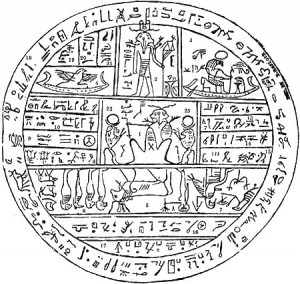 of the ancient patriarch Abraham. This book sheds fascinating new light on pre-earth life and the creation (click here). Way cool times three. It's also got some nifty facsimiles like this one on the left.
The Doctrine and Covenants is a collection of revelations from God to the Prophet Joseph Smith as well as to some of his successors. It also contains inspired declarations made by these same men. We regard it is as a book of scripture like the Bible because it is the writings of prophets inspired by God. It's a truly remarkable book in that we can hear the voice of the Lord Jesus Christ speaking to man in our modern day. Some of my favorite passages from the book include this, Joseph Smith's testimony of Jesus Christ and this here, a trio of verses that keep me motivated.
But, as Reading Rainbow would remind us, you don't have to take my word for it—be your own judge, read from the Pearl of Great Price here, the Doctrine and Covenants here.