Since becoming a regular contributor to "What Do Mormons Believe?" I have spent most of my time on posts that were aimed at clarifying various teachings of our Church. We have received some great questions and I deem it a great privilege to answer these questions. They drive me to the scriptures and force me to search, ponder, and pray about the doctrine.
Even though I like writing doctrinal posts I want to take a recess from answering questions for this post and share with you why I believe what I believe. In some ways I suppose that my journey of discipleship in The Church of Jesus Christ of Latter-Day Saints could be compared to the construction of a house. First, there was the question of whether I really believed in God, then taking upon myself the name of Jesus Christ and wanting to be numbered among his fold, then came Joseph Smith and whether or not the Book of Mormon is from God. As I have moved from the "foundation" to the "trusses" my "house" has taken shape in the past 10 years and I see now, more than ever, how it all fits together.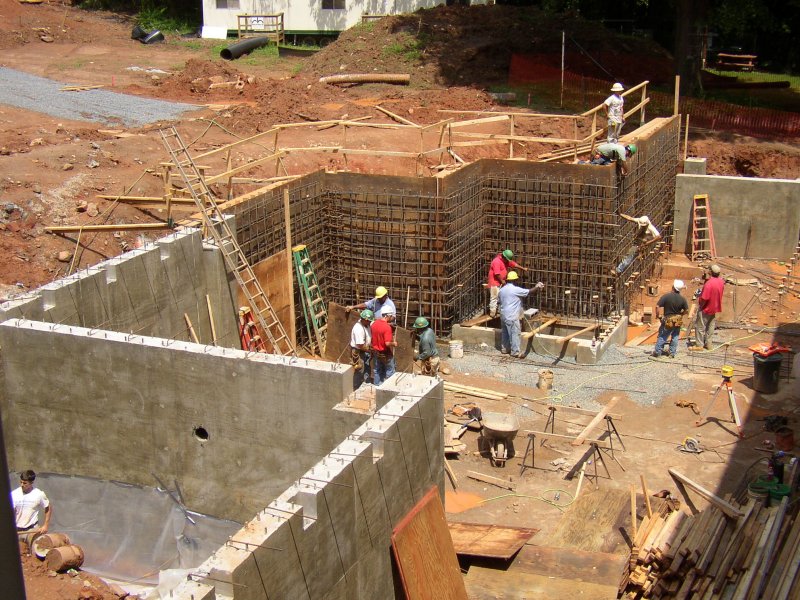 I will never forget the day that the Holy Ghost witnessed to me that Joseph Smith truly did see Heavenly Father and Jesus Christ and that through him the fulness of the Gospel of Jesus Christ has been restored. It had been a rough few days. At the time I was spending 8-10 hours a day learning a language that was so foreign to me (Russian) and I was suffering from immense feelings of inadequacy. I was faced with the realization that I had left everything that was familiar to me for two entire years; I felt isolated and completely alone. I realized for the first time that I wasn't as tough or as smart as I thought I was, I felt that I was a little child again. In addition to learning Russian, I was also learning how to teach. Part of this learning process included teaching various principles of the Gospel. Of course, I didn't know what I was teaching verbatim, so I was reading and teaching it to my colleagues. I came to Joseph Smith's account of what he saw on that spring day of 1820 in a grove of trees near Palmyra, New York:
"I saw a pillar of light, exactly over my head, above the brightness of the sun, which descended gradually until it fell upon me . . . When the light rested upon me I saw two Personages, whose brightness and glory defy all description, standing above me in the air. One of them spake unto me, calling me by name and said pointing to the other–This is my Beloved Son. Hear him." (Joseph Smith History 1:16-17).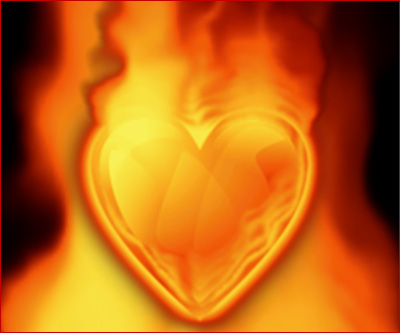 As I spoke these words, it was like there was a fire in my body, even to the point that I wondered if it could consume me. My heart was burning so strongly and I was so overcome with a feeling of peace that tears flowed freely from my young eyes. I knew that it was the Holy Ghost bearing witness to me that what I was teaching was true. It was so powerful that there was no room for doubt in my mind any longer and I knew that it was from God. The language still wasn't easy and it was still hard learning to adapt to my new situation, but I pressed forward with a sure conviction that The Church of Jesus Christ of Latter-Day Saints is Jesus Christ's church. (As an aside, I hope that you can now understand why Mormons believe so strongly in their religion. One cannot deny that an experience such as the one that I had is from God.)
That experience laid a solid foundation for me. I have been taught much by the Holy Ghost since that day. I have been taught about love, kindness, the reality of the Atonement and Resurrection, forgiveness, covenants, and the ins and outs of many doctrines. On a more tangible level, I have been taught about life, how to live it, what brings happiness and what doesn't. I have been taught how to refine myself. I have been taught how to interact with others. I have learned how to lead and how to follow. The list could go on and on. These are all invaluable lessons learned. In my chosen profession I will spend the rest of my life acquiring knowledge about the human body and all of its intricacies, but that knowledge does not hold a candle to the knowledge of the mysteries of God that I have been blessed to receive through the Holy Ghost.
Why else am I a Mormon? Here are a few reasons: I have the utmost assurance that I will be with my beautiful wife and children for all of eternity–if my wife and I are true and faithful to the covenants that we have made with God and each other. I know every night when I give my son and daughter a kiss on the forehead before they drift off to sleep that if they or I shouldn't wake in the morning that we will be together again, this time never to part. That in itself is an incomprehensible blessing. I am privileged to have the authority to act in God's name and with this authority comes the blessing of being able to administer to and serve all those around me. As I have served others in this capacity I have been witness to how God has worked through me to bless the lives of His children. Those are sweet, sacred experiences. In addition, I have the assurance that Jesus Christ is directing the church of which I am a member. Thus I can act in faith, knowing that what I am taught and learn is in essence from Him–I have no doubt that the course that I am on will lead to nothing but joy and happiness in this part of my life and in the next. It is all so beautiful; I thank God everyday for the innumerable mercies and blessings that have come my way.