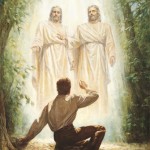 In 1820 when Joseph Smith was visited by God the Father, and Jesus Christ, a young boy became God's prophet.  He became a prophet like Moses, Abraham, Enoch, or Noah.  His purpose was the same–to teach all of God's children about the reality of Christ and Christ's mission, that the fullness of the Gospel of Jesus Christ was once again upon the earth, and that the coming of Christ was close at hand.
Prior to Joseph Smith there had not been a prophet on the earth since the martyrdom of Christ's apostles.  As such people had departed from God's truth.  When God does not have a mouthpiece to speak to his children, God's children are left to their own understanding and invariably they get off track.  This pattern is repeated in the Bible–God calls a prophet, that prophet teaches God's words, the people believe, then they stop believing, then the people fall into error and depart from God's ways.
One might ask, "Who needs a prophet? We have the Bible, and it is sufficient!"  The Bible is the word of God, but it was God's word to people in a different time and place.  It is absolutely still relevant today, but Moses didn't know what a movie was, or computers. Pornography wasn't available on every screen, and if you slept with someone you weren't married to, you just might have rocks thrown at you until you died.  Nor did the children of Israel, or the Jews of Christ's time have to deal with the social issues that beset us today.  Hence the need for a prophet.  He is a beacon of light in an ever darkening world.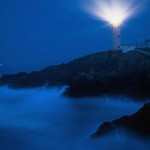 Many people accept Moses as a prophet, because they can read about him and think of him as if he was something out there, some force for good and "Of course, I would have followed him out of Egypt.  He was God's prophet!"  However, you must ask yourself a question, would you? Really?  Would you really leave all of your possessions just because he said it was time to leave Egypt?  Or how about when he said you should look at his serpent on a stick and it would heal you? Isn't that kind of crazy? Plus "what does he know? My friends say there is no way that looking at a snake can heal you."  Or how about Abraham?  Would you leave your favorite city–the place where your home and work was?  You would surely miss all that the big city had to offer, all of the nice restaurants, and shopping, and entertainment.  What about Christ?  Would you believe in Him, the son of your next door neighbor who is now quite possibly homeless?  The list could go on forever.  It is easy to watch a re-run of a football game and say exactly what you would do as a lazy-chair quarterback, but what if you were in the game and didn't have a coach on the sideline, would you know what to do?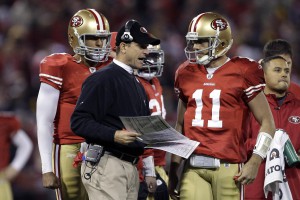 There is a prophet on earth today, Thomas S. Monson is his name.  He stands at the head of Christ's church and together with his counselors, and 12 other men who are Christ's apostles, he speaks to all of God's children and lets us know what is true and what is right. He is the coach on the sidelines and he can see what the other's team playbook is, but we still have to listen to him to know what plays to run.  If you will listen to him, you will be guided back to live with God, just the way that Moses and then Joshua, lead the children of Israel back to the promised land.