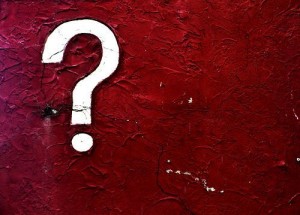 Question: Why Mormons?
Answer: Can you please be a little more specific?
Question: Yes, of course. What makes the Mormon Church any different from any other church; why are you Mormons always trying to share your beliefs with me?
Answer: Great question. Let me answer it for myself: the Church is special to me and I love to share its teachings with others because I know it to be the true Church. I believe that other religions and faiths have teachings that are true and I am forever grateful for the work that they do to make people better but I also believe that they are missing important truths. To use a familiar phrase, I believe that The Church of Jesus Christ of Latter-day Saints is the only church that can honestly claim to tell "the truth, the whole truth, and nothing but the truth."
With this, I believe that this Church is the only Church with authority from God to perform saving ordinances such as baptism.
Authority given to man by God to act in His name is called the priesthood. Throughout time, God has called special individuals to be prophets. Prophets are given the priesthood authority by God and are instructed to teach the people about the gospel of Jesus Christ. Thus men like Noah, Abraham, and Moses had this authority to act in God's name. But, because we men are silly, these prophets were consistently rejected. When a prophet was rejected, this priesthood authority was lost from the Earth for a time (known as a time of apostasy) until God saw fit to once again call a new prophet to restore what was lost.
This cycle of "have a prophet, kill the prophet, don't have a prophet, eventually have a new prophet" continued up until Christ was sent to the earth. While here, Christ acted as the prophet and organized His Church, which organization included the calling of twelve Apostles. But (silly humans) even Christ was rejected and killed. When Christ was killed Peter, having the proper authority, assumed the role as head of the Church. And yet the persecution didn't stop. Christian heads were rolling left and right and the Apostles were killed off until, yet again, a new era of apostasy began. Authority was yet again lost from the earth because of the wickedness of men.
The Roman Catholic Church believes that that authority was never lost. The Protestant reformers (a la Martin Luther, John Calvin, William Tyndale, etc), pointing to the widespread corruption in the church of their times, heartily disagreed and broke off in attempts to organize churches that were more like the original Church that Christ had established. But most of these reformers realized that they didn't have authority from God—they didn't claim themselves to be prophets called by God. Roger Williams, co-founder of Rhode Island and the Baptist church in America, recognized this lack of authority in his church and soon left saying,
"There is no regularly constituted church of Christ on earth, nor any person qualified to administer any church ordinances; nor can there be until new apostles are sent by the Great Head of the Church for whose coming I am seeking. (Picturesque America, p. 502.)
So mankind needed to wait until God saw fit to call a new prophet. The wait lasted until 1820. In spring of that year God and Jesus Christ personally appeared to Joseph Smith to call him as a new prophet – a prophet to restore what had been lost, a prophet specifically given the priesthood authority necessary to once again establish Christ's Church here on the earth.
And thus it is that Christ's Church was restored (not reformed) and is now on the earth again with a prophet, with apostles, and with the priesthood authority necessary to perform baptisms. The Heavens are still open, God talks to His children in our day.
These things I know to be true.
That's why Mormons.
Thanks for listening.